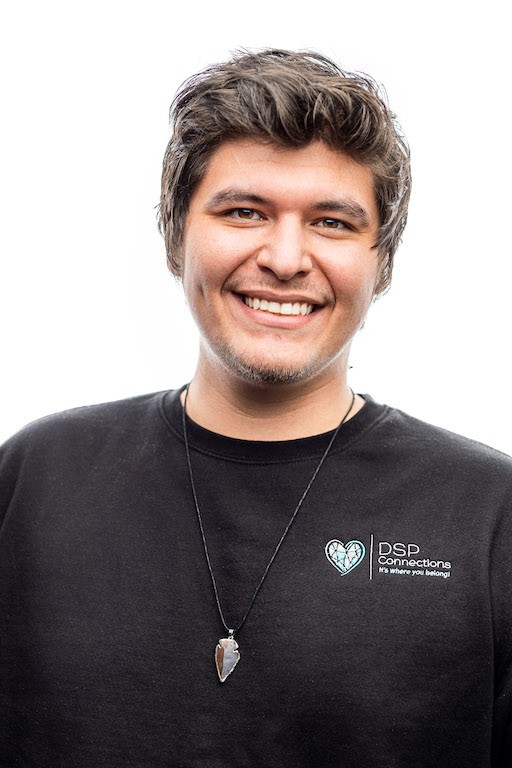 I enjoy helping people however I can.
DSP Connections is amazing with not only helping the I/DD community but doing incredible things that have not been done before. That is why I feel lucky to be part of this talented team, and I am grateful to be able to help keep that standard of excellence.
When I'm not here helping our team be the best it can be in my power, I will typically be playing or watching sports, hanging out with my friends or family, practicing my instruments, playing with my cats, learning new things, looking for unique items, and knocking objects over with my arms or legs in my 6ft 5 frame.